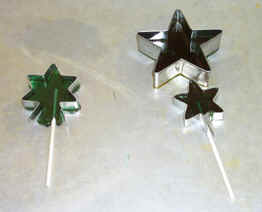 Put molds onto a greased flat surface with the sucker stick inserted.
Combine sugar, water and corn syrup in small saucepan. Cook on medium high to 300 degrees F. This is called the hard crack stage.
Remove from heat and let cool to 280 degrees F. Add the flavoring and food coloring. Stir until blended.