Pumpkin Muffins
On the East Coast, pumpkin is a symbol of autumn's arrival. It is a favorite seasonal ingredient for pies, tarts; and cakes. Although some people prefer to make their own puree from sugar pumpkins, canned pumpkin is a fine substitute for this recipe.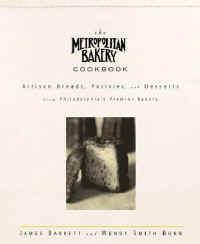 Yield: 24 muffins
4 cups all-purpose flour
1 tablespoon ground cinnamon
2-1/4 teaspoons baking powder
2-1/4 teaspoons baking soda
1 teaspoon salt
1/2 teaspoon ground ginger
1/2 teaspoon ground nutmeg
1/8 teaspoon ground cloves
2 cups granulated sugar
2 cups firmly packed dark brown sugar
10 tablespoons (1 1/4 sticks) cold unsalted butter ~ cut into small cubes
6 large eggs
2-1/4 cups pumpkin puree, fresh or canned
3/4 cup milk
2 teaspoons vanilla extract
2-2/3 cups chopped walnut, toasted
To prepare pumpkin puree, preheat the oven to 375 degrees. Cut 1 sugar pumpkin in half and scoop out the seeds. Place the pumpkin halves cut-side down in a roasting pan. Add 1 cup water to the pan and bake for 45 minutes or until the skin wrinkles. Remove the pumpkin from the pan. When cool enough to handle, scoop out the flesh. Press the flesh through a fine sieve set over a bowl. Clean the sieve, then line it with a double layer of cheesecloth and set it over another bowl. Spoon the puree into the sieve and drain in the refrigerator overnight. more pumpkin puree info.
Preheat the oven to 375 degrees. Butter twenty-four 2-1/2" (1/2-cup) muffin pan cups.
In the bowl of a heavy-duty mixer, sift together the flour, cinnamon, baking powder, baking soda, salt, ginger, nutmeg, and cloves. Stir in the granulated and brown sugars. Add the butter with the flour mixture and toss. With a paddle attach­ment at low speed, mix the butter into the flour mixture until the mixture resembles a coarse meal.
In a medium bowl, whisk the eggs; stir into the flour mixture. Stir in the pumpkin puree, milk, and vanilla, just until blended. With a rubber spatula, fold in the walnuts.
Spoon the batter evenly into the prepared muffin-pan cups. Bake 15 to 20 minutes, rotating the muffin pans between the upper and lower oven racks halfway through baking, until a wooden skewer inserted in the center of a muffin comes out clean. Cool the muffins in the pans 5 minutes. Remove the muffins from the pans and cool completely on wire racks.
Source: The Metropolitan Bakery Cookbook by James Barrett and Wendy Smith Born
Artisan Breads, Pastries, and Desserts from Philadelphia's Premier Bakery
Buy the Metropolitan Bakery Cookbook in the US - UK - DE
more recipes from this cookbook:
- Cannelle
- Chocolate Biscotti