Chewy Granola Bars
Although this recipe calls for chocolate chips, occasionally use white chocolate chips and dried apricots for a tangy and sweet combination.
Yield: serves 12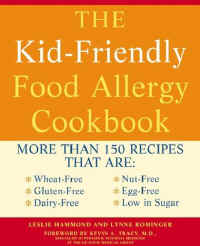 1 cup (250 grams) butter or margarine
3/4 cup (150 grams) brown sugar
1/2 cup (100 grams) sugar
2 tablespoons corn syrup or maple syrup
4 cups (400 grams) oats or buckwheat flakes
1 cup (70 grams) shredded coconut
1/3 cup (40 grams) chopped nuts
1 cup (175 grams) chocolate chips and/or your favorite dried fruit
Grease a 12-inch x 9-inch cookie sheet.
In a large pan, heat butter, sugars, and syrup until melted.
Stir in remaining ingredients until evenly combined.
Spread on cookie sheet and press down, making sure the surface is smooth.
Bake in a 325 degrees (170 degrees C) oven for 30 minutes.
Cool for 20 minutes and then cut into bars. Transfer to a cooling rack and cool completely.
Note: Buckwheat is a grain that has been eaten for hundreds of years in the Far East. China, Japan, Korea, and other Asian countries have long enjoyed noodles made from buckwheat flour. Buckwheat can also be used for a variety of baked products, including pancakes, breads, muffins, crackers, bagels, cookies, and tortillas, among others. Buckwheat is thought of as a cereal, but is actually an herb of the buckwheat family, Polygonaceae.
Source: The Kid Friendly Food Allergy Cookbook by Leslie Hammond with Lynne Rominger
More Than 150 Recipes That Are Wheat-Free, Gluten-Free, Nut-Free, Egg-Free, and Low in Sugar
Buy The Kid Friendly Food Allergy Cookbook in the US - EU
More recipes from "The Kid Friendly Food Allergy Cookbook":
- Creamy Potato Salad
- Tuna-Fish Salad
- Banana Bread