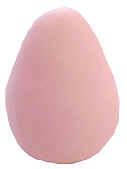 To start make a ball of sugarpaste and then make one end narrower than the other.....

This is a cone shape and will be the bunny's body.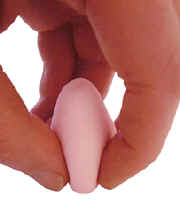 Give the front a gentle pinch at the base of the cone shape......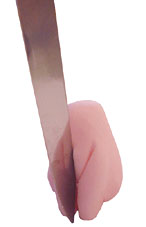 Using the small knife mark a 'V' into the front of where you pinched.....

You have now made the bunny's front legs.....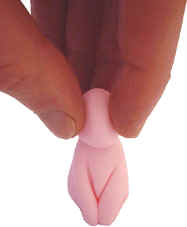 Roll a ball of sugarpaste about a third or a quarter smaller than the base cone.
Stick it onto the top of the cone using a little water...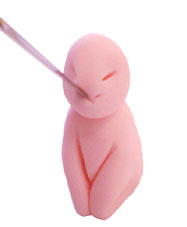 Mark the face of your Easter bunny using the small knife....