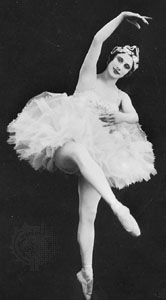 Anna Pavlova - Culver Pictures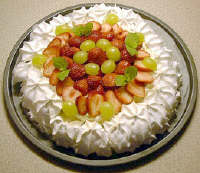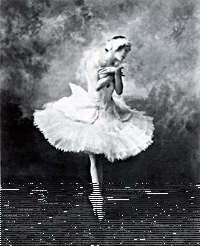 Anna Pavlova - The Dying Swan
The Pavlova dessert was first created in the early 1930s in honor of the ballerina Anna Pavlova, a Russian ballerina, the most celebrated dancer of her time.
In the "Good Food Guide" to British Isles restaurants in 1977, a glossary of food terms referred to the Pavlova as a New Zealand offering, which changed the next year to Australian. Hilary Fawcett, who compiled the glossary, wrote about the change: "There does seem to be some controversy as to whether the wretched thing originated in New Zealand or Australia and I was reduced to doing a straw-vote count."
About Anna Pavlova
born Jan. 31, 1881, St. Petersburg, Russia
died Jan. 23, 1931, The Hague, Netherlands.
Pavlova studied at the Imperial School of Ballet at the Mariinsky Theatre from 1891, joined the Imperial Ballet in 1899, and became a prima ballerina in 1906. In 1909 she went to Paris on the historic tour of the Ballets Russes. After 1913 she danced independently with her own company throughout the world.
Let's make a Fruit Pavlova!
You will need:
4 egg whites or equivalent in meringue powder
A quarter of a teaspoon of salt
8oz caster sugar (finely granulated white sugar)
4 teaspoons of cornstarch (cornflour)
2 teaspoons of vinegar
A quarter of a teaspoon of vanilla bean extract or a vanilla bean
Half a pint whipping cream
Fresh ripe strawberries
Green seedless grapes
A selection of freshly picked garden flowers, strawberry leaves or mint leaves
An oven set to 215 deg. F (100 deg centigrade)
A mixing bowl and mixing machine
Large star tube
Next: Preparing the Meringue